But don't take my word for it...
I had to call Dee on closing day to do my walk thru inspection. She asked why I was doing that, it was the agents job. So I told her I couldn't get hold of her, and I told her what was going on, she started to help me right away, and explain things to me and she really helped me. She met me at the house to do the walk thru inspection. I felt very comfortable with Dee right off. Then she made the title co send everything to another title co in town, and they closed it. We found hundreds of dollars of charges on the closing statement that were not supposed to be there. Dee and the title company made them change the closing paperwork so it was right. It took hours to get the papers right. Dee stayed with me. I am so glad I found Dee. She was such a help, I will never use anyone else. She saved me hundreds of dollars and would have saved me thousands, if I had used her from the start. Thank you, Dee. Diane K.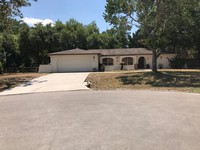 Having never met Dee Smith in person, because I live in Santa Fe, NM, it was a little scary listing my house in Land o' Lakes, FL with her, but all her reviews online were good so I called her. She made me feel very comfortable. I felt confident that my best interests were being protected. We discussed some changes that could be made, but I decided not to do them. She was able to sell it quickly anyway, and for a good price. Thank you, Dee for all that you did to help me sell my home. Sold in one day!
Scott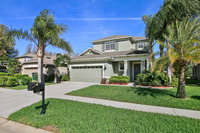 Dee Smith is a very good realtor, who is easy to work with, loves her job, and is so knowledgeable. We would certainly recommend her to our friends and also use her again if we ever sell again. She helped us buy a house too. That went very well for us too.
John and Janie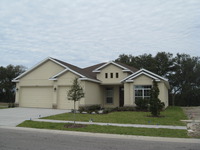 Dee made this process so smooth and helped us all along the way. She made suggestions for staging, and also preparation of our home to get us more money. She made us feel like old friends. She is so easy to work with, and shared her knowledge to help us. We haven't moved much and it was scary, but Dee was available anytime we had a question or concern. We would hire her again or refer her to someone also. We do feel like old friends now!
Phil and Kim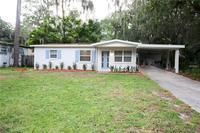 All I know about RE/MAX is Dee Smith. Knowledgeable about selling and buying; patient; helpful with financing referral; and answered all my questions to my satisfaction always! Great Realtor - will recommend to all.
Denise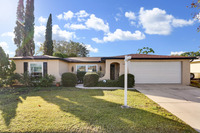 Dee Smith is always knowledgeable, patient and helpful. She sold our house for more than we thought we would get. Dee is always there for us. She is a delight!
William and Gail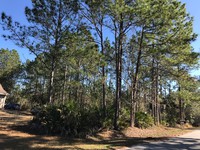 Dee sold my little lot in Quail Hollow Pines in 4 months. I have been trying to sell for 5 years. She is a nice person, very good and very professional. I will recommend her.
Maria and Dani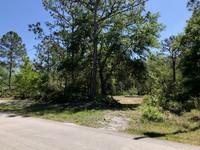 Dee is always going the extra mile to close the deal. We will continue to make deals happen with Dee Smith in the future!
DAVID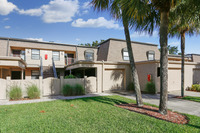 Dee has done it again! This one in record time! Yes! She has sold at least 4 homes for me throughout the years, because of her attention to everything. Learned how to "stage" my house to get the best price and fastest results this time. It is a win-win with Dee! Thanks, Dee!
Cathy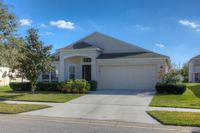 Dee sold our house much faster than we expected. We got a full asking price offer in a very short time. The closing was seamless and Dee made everything so easy. We had previously listed with another Realtor with no luck. With her staging advice and awesome advertising, Dee ended up getting us more than $20,000 more than other Realtors wanted to list the house for. We have already recommended Dee to friends . We had an excellent experience!
Molly and Steve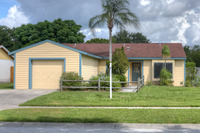 This was an excellent experience for me. Dee Smith is very personable, knowlegable and professional. She made me feel comfortable throughout the experience of staging and selling my home. Quick communication when needed. Great advice in staging of the home, which I believe made a difference in selling so quickly. She showed that she really cared. I was not just "another client" to her. I give her the highest mark I can. REMAX you are lucky to have this agent. I would like to say thanks, Dee.
Kim B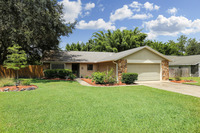 If your looking to purchase your dream home, or even if your down sizing, or trying to sell your own home, I recommend Deryl "Dee" Smith. If your looking for someone honest, and dedicated, who will get the job done beyond your expectations, I suggest to you all, to please give her a call, don't wait another day nor minute, your dreams will finally come true, I give this realtor five stars
Torsten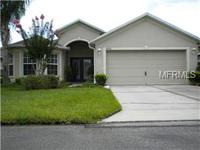 Dee was terrific. She was able to answer multiple questions about the area and made the buying process fun.
Cindy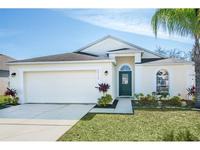 Dee Smith is a wonderful agent, very helpful, knowledgeable and patient. Thanks for everything Dee. We greatly appreciate you!!!
Rose and Paul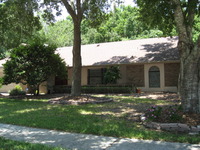 Thank you for your patience, guidance, friendship! I could not have done it without YOU.
Denise C.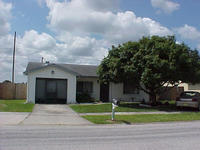 Dee sold my house in 2 days for more money than I ever thought I would get. If you are going to sell your home, call Dee.
Jo B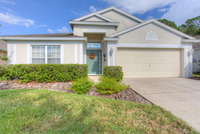 We were very pleased with Dee Smith. She was referred to us by a friend and lived up to our high expectations. She gave good advice, sold our home quickly, and helped us in our selection of movers. We used PODS and took advantage of the 15% off. She was always upbeat and happy to answer our questions. She made a donation to the Childrens Miracle Network in our name. She is a great 5 star Realtor!
Phillip and Susan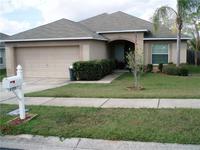 Dear Dee, Thank you for helping me find my first home. I will never forget the experience. You encouraged me not to give up and that we would find the right home. You made the whole process not stressful. I will refer all my family and friends to you. I hope to work again with you in the future.
Roy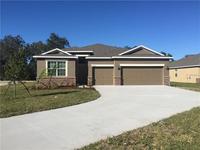 Dee recommended a Realtor in PA that was great! That Realtor sold our home in 8 days! Then Dee helped us find a home here. Excellent great support and advice for our "big move". Always gets back to you no matter the questions! We knew she was in our corner. Thanks, Dee.
Lois & Robert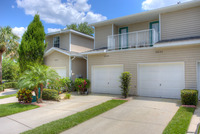 Dee was very professional and informative. She answered all my questions in a way that could be understood. Dee was always available and called back. She took good care of me.
Paula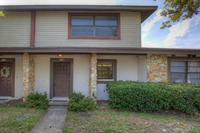 Dee was outstanding! The entire selling process went precisely as she described. I can't overstate how available and helpful she was. If I ever need a Realtor in Tampa again, I would not consider anyone else.
Mike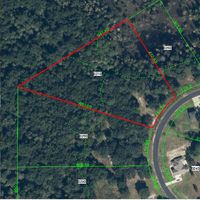 Dee followed up very well, was very responsive, did a highly ethical and professional job. Our experience with her was excellent.
Molly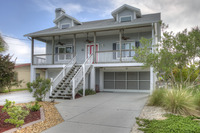 Dee is the best agent I have ever worked with on my many sales. And a wonderful person too. I will always come back for future sales. Thanks, Dee.
Jim H.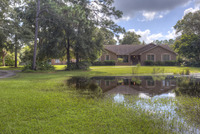 Dee was very helpful! The services she provided were excellent. She made for a smooth transition from NY. We would highly recommend her.
Joe and Alice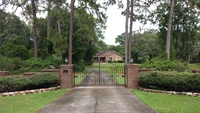 Dee's presentation and format of the listing on the Internet was extremely well done. The pictures were beautiful! The information was more than found on most listings. Dee was always pleasant to deal with in this difficult time of transition. Thanks, Dee.
Bob & Rose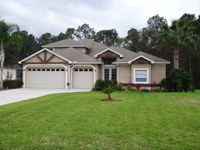 Dear Dee,
Thank you so much for helping make our new home possible. We feel very blessed and wanted to express or gratiude for your hard work.
Blessings,
Chris and Sheila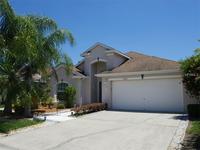 RE/MAX should feel proud & lucky to have an agent of Dee's prowess on their team. In a word, Dee is "AWESOME" She gets the job done! My wife and I feel blessed to have met and worked with Dee in finding our new home. Thank you, Dee!
David and Tammy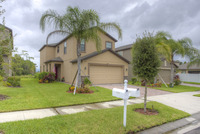 Dee gets RESULTS!
Dr. Drew & Patrick
Very good. I love Dee! Timing was perfect and great service, always with a smile! She does her job well!
Shelayne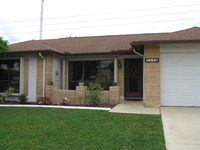 Dee is wonderful! Patient with all our questions, and giving excellent advice on exactly how to set up our home to its best advantage. We found Dee to be professional, knowledgeable, and reliable. Couldn't ask for a better real estate agent.
Bill and Gail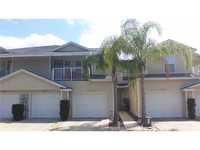 An outstanding agent, promptly returns calls and emails, plenty of advice and suggestions, a bubbly personality that anybody would appreciate. Very professional and conducts herself in a business style that is not to be surpassed. Would use again and again and she won't ever be without a referral from us. It was a job beyond what words can describe. Thanks, Dee!
Pat and Ron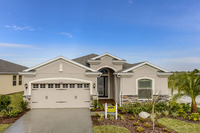 Dee was very professional and friendly at the same time. She helped with everything from buying, and inspecting to closing. Easy to deal with, and looked out for my interests.
Claire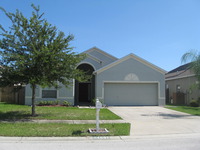 We have used Dee Smith as a buyers agent on a brand new home as it was being built and to sell that same home when it was time to sell the property. She is friendly, easy to get ahold of, works insane hours, and takes the time to answer every single question you might have. She also gave us really excellent advice on staging when it was time to sell the property. We probably sold it faster and got more money for our house because of that. I would highly recommend using her.
Amber and Chris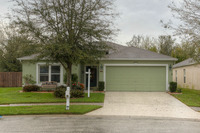 What a professional! I was so pleased that a friend referred me to Dee. I was so impressed with her presentation! Also her professional ability staging my home. What a difference that made in the showing of the home and pictures! She was always focused and determined to sell my home and find a new one for me, which she did. Showing me only homes which I wanted to buy.
5 Stars to this outstanding and focused Realtor.
A friend for life.
Paula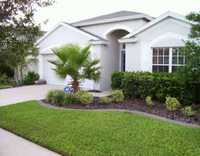 Dee Smith is an excellent choice of Real Estate Professional. I found her to be very knowledgeable, enthusiastic and professional. She is a joy to work with. Dee had a depth of knowledge that can only be obtained from years of experience and has a genuine interest in helping her clients. I highly recommend her.
B W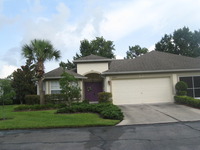 Dee was very professional from the first contact. She handled a difficult short sale with Bank of America very well. She kept us informed of the progress and difficulties at every stage of the process for over one year until it was done. I could not have asked for a more persistent and concerned agent who worked on our behalf.
James and Joyce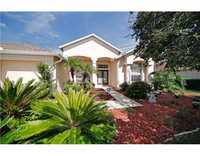 Dee Smith helped us in our recent home purchase. Dee was very professional and always available when we needed assistance. We gave Dee criteria and she only showed us a home that met that criteria. She did not try to show us what she thought was "better for us". I highly recommend Dee Smith.
Carol and John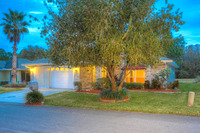 Dee showed up to list the home on short notice fully prepared with comps and a very professional presentation. We signed on the spot and brought what we could to stage an empty home. Dee provided more to make the staging complete for the excellent photo shoot. Dee's marketing strategy is terrific! We knew by email every time someone made an appointment to view, got feedback by email, and had the house sold in 10 days. Of course Dee took care of every single thing. We will certainly recommend her.
Jim and Cathy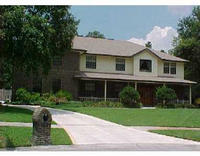 We were relocating from NY and had only limited time to find our new home. Dee listened to our needs and showed us only properties that met our requirements. We found the right home on our second day with Dee and she was there for us through the home inspection and closing, as well as assisting us to find vendors and get acclimated to our surroundings. Dee was great and we consider her a friend. Thanks, Dee.
Ken & Noel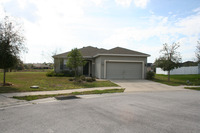 With our experience, Dee has made REMAX a company we will use again. She was always there when we called, made the short sale process easy. Couldn't have bought a home in Florida without her. Spoke with a lot of agents and Dee was the first one to help. Feel like we can still call her for help. She went above and beyond. Consider her a great friend. Would love to take her to dinner once we move to Florida.
Gill & Connie S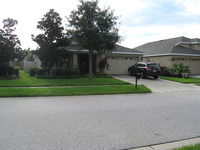 Dear Dee,
I want to thank you for being the most amazing Realtor I have ever met. I truly never thought my house would sell as quick as it did. Your knowledge and expertise speaks volumes to the success of my house being bought. I can't thank you enough for your professionalism and confidence throughout the process.
P. J. K.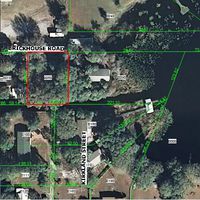 Dee Smith is superb! She was timely with any questions we had and very knowledgeable. We had tried to sell our lot for 4 years and she is the ONLY Realtor who actually knew what she was doing and knew how to price our property so it would sell! She is now our forever Realtor. We will pass her name along to all our friends and family.
Richard and Sandra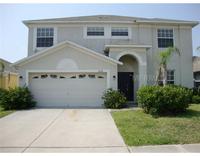 Dee was great! She kept us in the loop. She helped us find a new lender when we were having issues with our previous one, that we had found on line. My husband and I were purchasing our first home. We recommended her to family and friends. We are thankful we met Dee.
Luis & Michele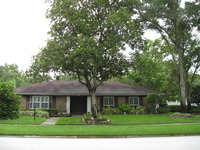 Dee Smith is a Dear Friend of mine and I have known her for about 15 years. She is very dedicated to her profession and is a perfectionist. She keeps up with the latest trends in Real Estate through educational courses. She has a love for learning and she passes her knowledge on to her sellers and buyers. Her best quality besides her loving her job and that she truly puts the customer first and genuinely cares about them and has their best interests in mind at all times. People pick up on that in the first 5 minutes they are with her. It comes through. That is why I recommended her to my Step Mother to sell her home. Dee was able to get more per sq. ft. than the last homes sold in her neighborhood. So, if you are looking for top quality service put your trust in Dee. She will get it done for you and you wont be disappointed!
Allison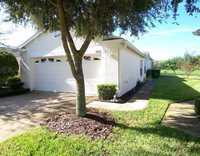 Dee did a great job and continues to follow up. Since the closing I have had a couple of questions and she always gets back to me right away. We worked together for over a year searching for the right place. we visited multiple listings and made at least 5 offers. she was professional in every way, even when dealing with demanding home sellers or agents that would not return calls promptly. She was patient, yet persistent and motivated, and was very easy to work with also. This was a great experience. Thanks very much, Dee.
Rich M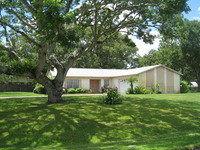 It was a pleasure to work with Dee. The whole process went rather smoothly during the sale until we had some trouble with the buyers' mortgage company, but Dee handled it well, and I got more than I thought for my house. I would recommend her to my friends in the future. Thanks again, Dee.
Connie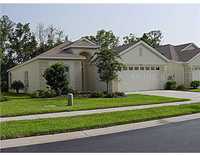 Dee is personable and willing to go the extra distance in time and effort. She seems to enjoy her chosen profession. I would enjoy having her stop by after I get moved.
Betty W.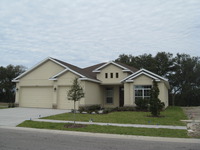 Dee helped me step by step through a short sale process.She knew and told me everything to expect from day one. She communicated with me regularly about how things were progressing. She knew how to connect with the right people at the mortgage company and what to do when I ran into walls. She is obviously well educated and experienced with short sale process. I highly recommend her to anyone considering a short sale
Denise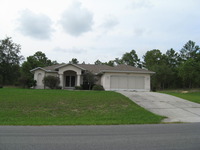 Dee was a wonderful person to deal with. She did everything possible. Most people we dealt with were not as responsible as Dee. She is one in a million.
Arlene & Charles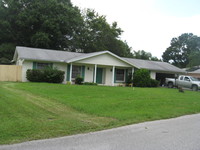 Thanks so much for your time and effort on the sale of the house. You made the process easy and the results were more than satisfactory. We will definitely consider you for any future real estate needs.
Regards,
Jerry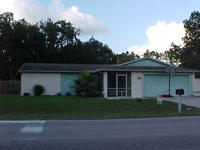 When we decided to sell our home we spoke with several Realtors but none that were as familiar with the Land O Lakes/Lutz area as Dee Smith. In order to buy the house we wanted we had to sell our house quick and Dee made that happen - after the staging she suggested, our house sold the 1st day it was on the market! Dee contacted other Realtors who were looking for homes in the price range of our house and the 1st person who looked at it made an offer and we closed on both houses 18 days after the offers were made.
John and Donna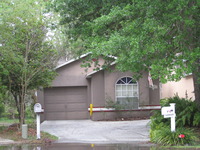 Dee was professional, straight forward, and honest throughout the entire process. She is an asset to RE/MAX. She told me what to expect, and kept me up to date with the progress. I cant say enough positive things about Dee and her service. I have and will continue to refer her to anyone I know who is buying or selling real estate. Very, very happy in Tampa,FL
Denise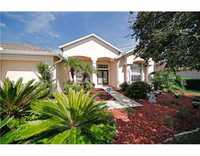 Dee did an excellent job of listening to what we wanted in a home and finding those homes that would meet our needs. She was very familiar with the area we wanted. She communicated well and made herself available to schedule appts as we needed. I would certainly recommend her to anyone needing an agent.
John and Carole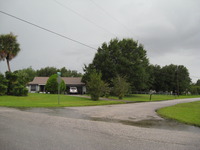 There are a million realtors and I had no idea who to call for my short sale, but I know that I was guided in the right direction when I called Dee. This was a very difficult time in my life but with the help and guidance that Dee provided I was able to get through this. I listened carefully and followed all her suggestions and was able to get my home sold without a foreclosure. She worked diligently to make this happen and when I would start to worry about the time or all the issues she reassured me that she would get this done and not worry that was her job and she does her job outstandingly. Dee, thank you for everything and when things get back on track you will be the person I call when ever I am ready to buy again!
Thank you and God Bless,
Linda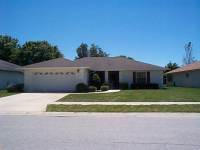 I just wanted to write and thank you for all you did to get us moved. You really came through for us when we thought the deal was going to fall through. We have moved twice before but we have never had an agent like you. Most of the time we wondered what they were actually doing for us. We like the way you kept in touch and let us know everything that was going on, and took care of the problems for us.

We are moved in our new home, but not unpacked. We told our Realtor how good you were and I think it made her work harder for us. Thanks for recommending her.

Best wishes,
Beth & Tom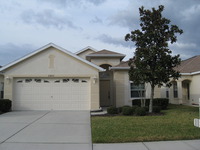 Dee was an absolute pleasure to deal with. I was afraid I was going to get a "used car salesman" approach when I called to sell my mom's home, but Dee made us feel very comfortable. She is not a pushy person. Her exposure to the Internet was very good and the house sold very quickly with no issues, and for a high price. I would highly recommend her to anyone who needs to sell their home.
Joyce & Ron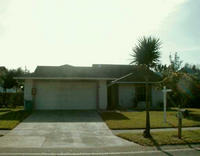 We had been looking at houses for several months on our own with no luck. The very first day we went out with Dee to look at houses, we made an offer on the one we bought. Due to the fact that Dee is very good at what she does, we closed within 2 months. We had a little trouble. This was our first home and was not sure what to expect. Dee helped us through every phase of the process and even when our original lender bailed at the last minute, she helped us secure another, even better, lender than we had with a lower rate. Dee is a great friend, who is honest and sincere and goes above and beyond what is expected in a realtor. We highly recommend her to anyone buying or selling a home. ....Mike & Terry
Mike and Terry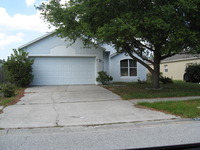 Dee sold our home as a short sale, and was very methodical & efficient. No fuss. Done.
Maaza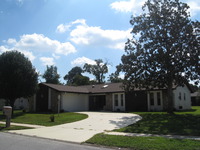 Dee was simply a pleasure to work with, very helpful, and extremely professional. Moving from another state, she was more than accomodating, and we would recommend her to anyone looking to purchase in this area. Thank you, Dee.
Richard and Karen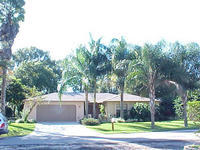 Dear Dee,

We're just getting around to writing to thank you for all the excellent advise and work you put in to make our home sale a success. We really did not expect to sell faster than any of the other homes in our area. What was best we set a financial goal with your recommendations and met it!!! You made it fun. It was more than a job well done. You are a good friend. We wish you all the best.
Bill and Myriam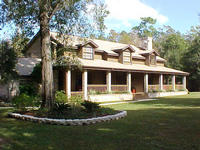 Dee,
Thanks for taking the time you did with us and taking care of all the little things.
Frank & Jackie
Dee was very professional while compassionate and understanding. We felt she was a true advocate for us in this long short sale transaction especially when the bank became difficult. Dee was great and I would not hesitate to refer or to use her services again. Thanks, Dee, a true lot.
Dear Dee,
I wanted to thank you so much for your patience and guidance during my property search and for your fantastic contacts. My move to Florida was so smooth because of your efforts and also your contacts. My floors are beautiful, inspection issues done, and the car is great, etc. Again, thank you so much ! Hope all is well with you.

Sophie

Everything is going great with the house. We finished all the painting and I fixed the fence enough to keep the dogs in for now. I have all my stuff over here now, just trying to get it all unpacked and into place. Couple more weeks and we'll have that BBQ I promised! Thanks for everything you did, the house is great!
Kevin

Card reads - With Special Thanks
Dee,
Thank you so much for helping make our new home possible. We feel very blessed, and wanted to express our gratitude for your hard work. Blessings,

Chris and Sheila

Dee, Thank you for all your help in making our "dream home" come true. You are truly there for us, even now.

Gary & Dian

Dee,
Thank you for going the extra mile. Buying a house was such a breeze with your help.
Thanks again.
Card reads: "Maybe you've forgotten a few hundred of the nice things you've said and done for us... but I haven't forgotten, and I never will. That's why I'm giving thanks for you today. Happy Thanksgiving!"

The Santiago Family

Dear Dee,
We appreciate all the help, guidance, and personal attention you gave us during our adventurous move to Florida. We found your suggestions during our walk through to be very helpful. Your hometown information and guided tour of the area made us feel comfortable in our new location. In our opinion your personal attention sets you apart.
Thanks for everything.

Lou and Kay

I had always heard horror stories about Realtors and the house hunting experience, but Dee turned that around. She was very patient with me, as this was my first time buying a house. Dee took the time to explain how the whole adventure works. She also was very patient with my indecisiveness, and didn't try pushing me into something I wasn't completely sure about. I would wholeheartedly recommend Dee Smith to anyone I know.

Louis